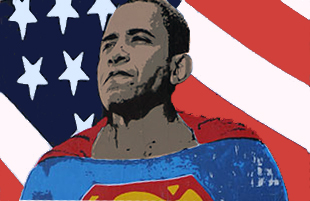 Superobama (above) and his predecessor
"Stumbling George" Bush (below). Bush
trying to sell "anti-communist" Havana
cigars made in the U.S.A. (Cubavision).
Bush dying of envy while watching the public health system
of Cuba and which is being exported to and appreciated
by all other nations of the new Latin American alliance.
When it comes to attack Iran, the
original drawing
, once created
by U.S. artist Roy Lichtenstein, has already become outdated :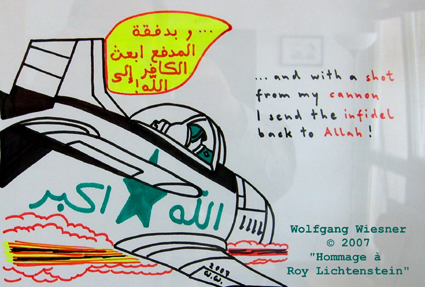 "And with a shot from my cannon,
I send the infidel back to Allah !"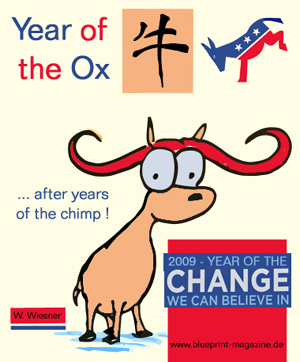 Click to the above image to discover a
practical study of humanoid behaviour !
And here's the ultimate song in support of Obama,
recorded by the group "Extra Golden" from Kenya
and who once received help from a young Illinois
senator Obama to join a music festival in Chikago.