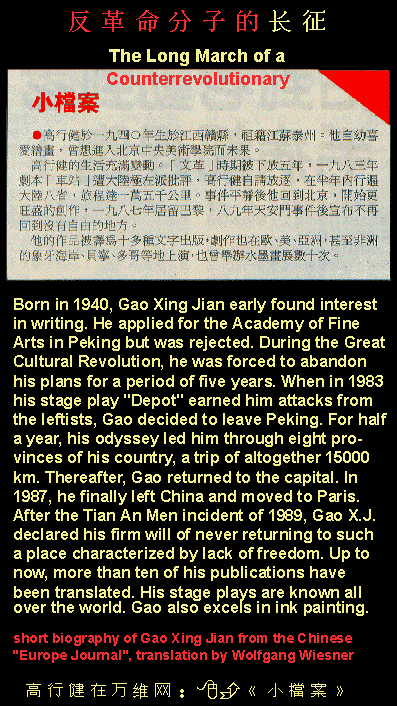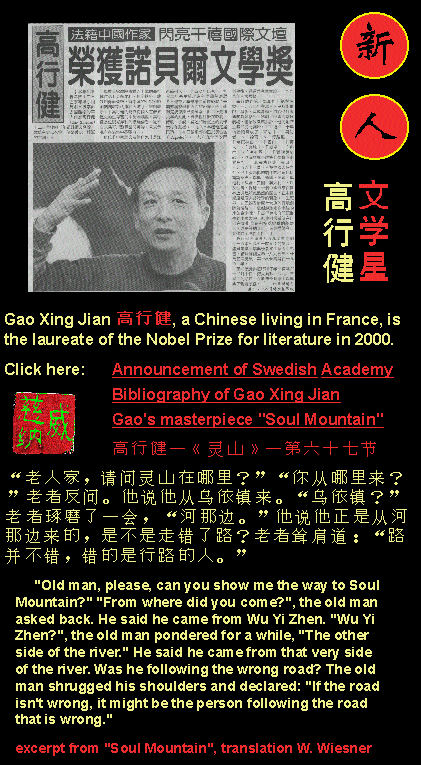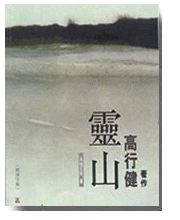 The Chinese edition of "Soul Mountain" is now available
online. Click to the book cover and enjoy the original text.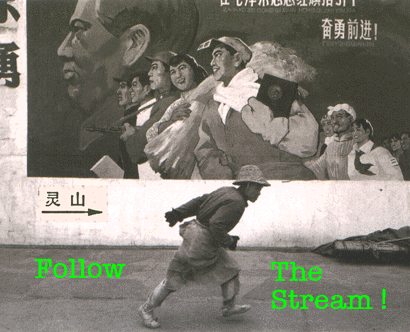 Click to the running man and listen
to "Rock on a New Long March"
(first switch off background music)


Shun HouZi, the legendary monkey who once
stole golden peaches from the Imperial Garden
and outwitted the emperor's guards, is a widely
accepted example of swiftness and cleverness:
All what is needed when challenged to battle.
Hug the clever monkey with the cursor of your
mouse and look what happens on your screen !
(Java application; use appropriate browser)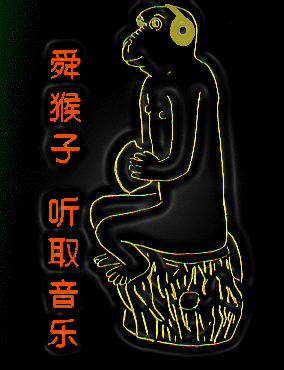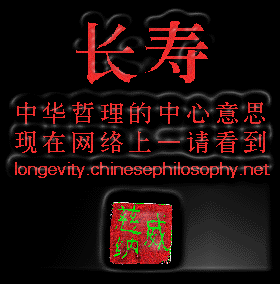 Foshan (literally: Buddha's Mountain) is the hometown of Foshan Radio
(Buddha's Mountain Radio). As Foshan Radio received the news first off,
Soul Mountain cannot be far ... Unfortunately, they recently reorganized
their website and omitted all links concerning Gao Xing Jian (July 2001).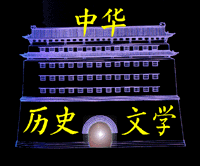 An unusual website on
Chinese literature can
be discovered here !